BMW refers to its clients as premium selection buyers. There's little to argue with that statement because everything about BMW is premium – high-end! With their cars comes the BMW Motorplan Extension, which is BMW's motor maintenance and service plans bundled into one. Learn more about BMW Motorplan Extension costs by continuing reading, and get an extended car warranty quote from our other suppliers.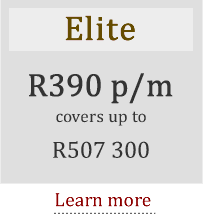 NOTE: Your personal information is confidential, and we will never rent or resell it to anyone. It will only be used to call you back and then provide you with a motor warranty solution.
BMW Motoplan South Africa
BMW's motor plan is unique to South Africa and was originally rolled out in the year 1985. That's a very long time ago, and today, the motor plan comes standard with BMW cars. It is a manufacturer motor plan, therefore, when it expires you can renew it, or when you sell the car, you can sell it to the buyer as well.
A standard contract is valid for 5 years or 100,000km you drive the car. This is the usual tenure of most motor plans in South Africa. A BMW Motorplan extension can extend this for up to seven years upon renewal, or up to 200,000km of driving. Now that's a great deal. However, it's the other benefits that make BMW's offering super special, and worth your while.
With the plan, you get genuine BMW parts, so no one is going to take you for a ride.
All fuel and fluid replacements are conducted during service.
You are covered for all wear and tear of your car's components.
And you have access to BMW's 24/7 customer care line.
The great thing about having a motor plan is that you pay current prices for future service and maintenance. In other words, if you pay R5,000 for service costs right now and your car is serviced in say six months time when the current service cost at that [future] time is R5,500, you would have just saved yourself R500.

or
When should I get an aftermarket BMW extended warranty?
Once you have reached your initial Motorplan end term, which is 5years/100 000kms you need to make a call.  You have 2 basic options:
A) You take BMW's extended Motorplan that will take you up to 7 years and/or 200 000kms.
B) You can take an Aftermarket Warranty and Service plan from Warranty Extender.
But, once you have reached your BMW Extended Motorplan's end of term, which is 7 years or 200 000kms you will need to choose an Aftermarket BMW Warranty from another warranty provider. Warranty Extender's solutions offer great value for your BMW.
The BMW Motorplan extension is only available to BMW vehicles that are not older than 10 years or have 250,000km on the clock.
BMW Motorplan Extension Contact Details
www.bmw.co.za
0861 BMWFIN (269 346)