Welcome to Warranty Extender! We will help you learn more about buying the right motor warranty product for your current car or next used car purchase in South Africa.
I'm sure that if you have ever contemplated buying a used car, or perhaps you have already bought one and are feeling a little unsure about the mechanical or electrical state of the car, then you would be delighted to know that you can extend the warranty of any used car simply by buying an extended motor warranty from us. Naturally there are a few conditions about buying a motor warranty, but generally speaking, if you were able to finance the car, then you should be able to take out an extended motor car warranty.
Motor Warranty Plans & Prices
We have a comprehensive ranger of motor warranty plans to suit your cars current life stage and your wallet. The affordable Gold plan offers warranty cover from R220 p/m, whilst the premium Elite option provide cover for R390 p/m. Our Platinum Plan provides unbeatable motor warranty cover, paid as a once-off lump sum, with the same benefits you would be offered from a dealership.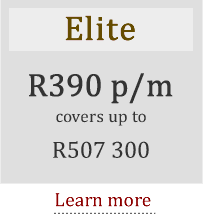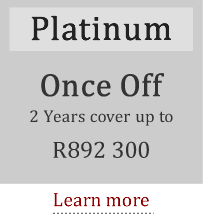 NOTE: Your personal information is confidential, and we will never rent or resell it to anyone. It will only be used to call you back and then provide you with a motor warranty solution.
For example: your car is less than 5 years old and has done less than 90,000km and you purchase a R315 monthly Top Warranty. Our Top warranty covers your engine for R45,000, and your gearbox for R30,000. A more expensive Elite Warranty of R390 per month will cover your engine for R75,000 and gearbox for R40,000 – so the more you pay for the warranty, the greater your level of cover, and lessens a potential shortfall you might have when you later discover it will cost more to fix or replace that item.
You do get cheaper warranties, but they offer very little cover and make very small contributions to the actual cost of repairing or replacing broken parts and components.
You can get extended car warranties in South Africa by filling in our Form above.
In the meantime, feel free to see the difference between a warranty and a used car guarantee. You really need to know this!
What is an Extended Car Warranty?
Think of an extended car warranty as an insurance plan that covers the mechanical and electrical components of your car in the event of a failure. The amount of cover you receive for each component depends on the value on the plan taken. Expensive plans give you higher cover.
The whole idea is quite simple really, you select your motor car warranty provider that has a number of product tiers. These tiers offer different levels of warranty and each tier costs more to buy and also gives you greater cover in the event that you need to claim.
Thanks for visiting us!
Warranty Extender