The top performing and biggest car warranty administrator in South Africa is the Motorite company. The business administers extended car warranty solutions from South Africa's largest financial services providers, the car manufacturers themselves, and other independent providers. Its flagship Motorite warranty cover delivers where others can't!
Motorite Extended Warranty
A car warranty is like any other insurance, it secures the future of your assets – in this case, your motor vehicle. With 30 years experience in the industry, Motorite has set itself apart from many others by being innovative, creating the right partnerships, and of course great leadership helps. Since its inception in 1984, Motorite has provided car warranty, servicing, and maintenance plans under the direction of founder and chairman, Marsh Shirtliff. It's a strong company; with a visionary team guiding it.
Please find below details of the monthly price plans.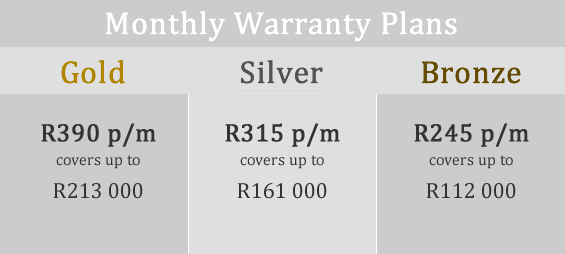 NOTE: Your personal information is confidential, and we will never rent or resell it to anyone. It will only be used to call you back and then provide you with a motor warranty solution.
Our plans are simple to understand, and cover you for all the systems and other components of your motor vehicle that should be covered, and at the right prices. These include your electrical systems, differential, gearbox, engine and transfer box, just to name a few. Remember however, there is a limit on what we can cover, such that our products are available only for cars that are less than 10 years old and/or have done less than 300,000 kilometers on the odometer.
If you own a Nissan, Jaguar, Volvo, Land Rover, Peugeot, Subaru, Toyota, VW, or a car manufactured by General Motors South Africa, then you qualify to purchase Motorite's warranty insurance products. However, Motorite acts as only the administrator of these warranties, and the underlying insurance or financial part of the warranties, are underwritten by Infiniti Insurance Group. Motorite's extended car warranties are there to work alongside your factory warranty and/or extend that warranty once it has expired (note: this is common for used cars).
These are some of the main components that Motorite warrants
Motorite Mechanical Warranty
One of the things we want to highlight is the example Wesbank has taken by partnering with Motorite. As you may know, Wesbank is the biggest motor finance company in South Africa, as such they have an excellent and a huge customer base to which they can work with, and provide car warranties from Motorite. The Motorite mechanical warranty, Motor Assist, and 24-hour helpline assistance are some of the standard options that come if you are a client of Wesbank.
Take advantage of Motorite's newly launched and free mobile application, which should work on any smart phone. Through this app, you can gain access to your warranty policy, get alerts on what is needed of you as per your policy, like your scheduled service, and other useful resources. This is very convenient and will certainly make life easier for you to get in touch with the company at any time, anywhere.
So if you're still asking which Motorite warranty cover best suits you, the valid answer to that is to look at Motorite from the perspective of the company being your sole car warranty provider, or getting car warranty cover from Motorite via your car manufacturer or your bank/insurer.
Apart from extended warranties for cars, Motorite offers service and maintenance plan solutions. These work hand-in-hand with the Motorite warranty cover you receive as part of your policy.
Motorite Contact Details
For you who needs and wants to buy an extended car warranty, Motorite is one of the best options available. With Motorite warranty prices being competitive with other market players, you'll know you are not being taken for a ride. A warranty from Motorite administrators is a great option.
All referrals are sent to The Engine Room Direct Services (Pty) Ltd.
FSP: 45528.
Underwritten by Infiniti Insurance.